AFFORDABLE PRICING & QUALITY WORK. CALL TODAY!
Deck Contractor in Fort Wayne, IN
If you and your family spend a lot of time outside enjoying each other's company and entertaining guests, then a deck is a perfect addition to your home's exterior! With a Fort Wayne, IN deck builder like Integrity Quality Construction, you are sure to get a new deck that serves your needs and enhances your home. We work closely with clients like you in order to ensure that the new decks we design and install surpass expectations and guarantee satisfaction.
To get in touch with our deck contractor in Fort Wayne, IN, use our convenient contact form! Our deck builder team is more than happy to answer questions from homeowners interested in building decks throughout our service area, which includes:
• Auburn • New Haven • Huntington • Kendallville • Angola • Bluffton • Marion • Grabill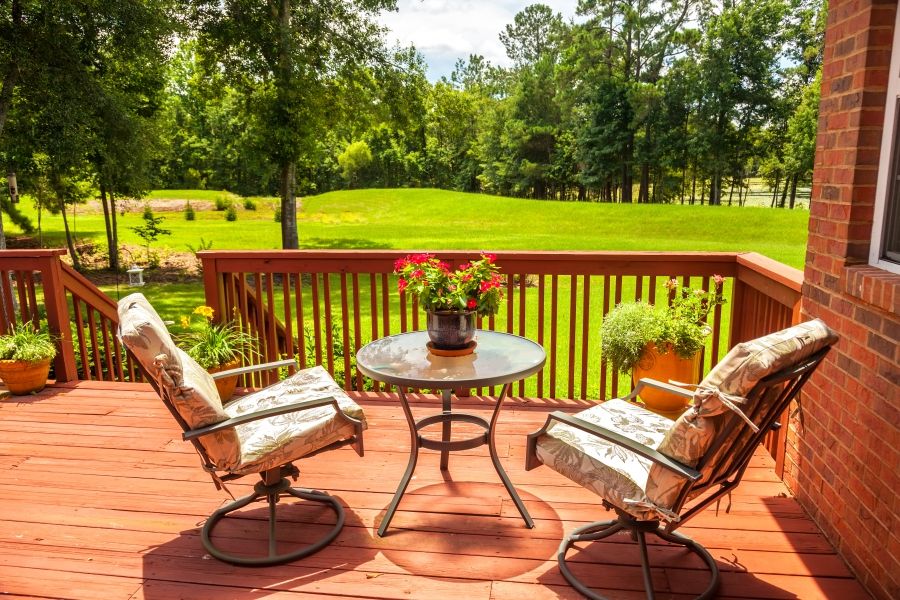 Building Decks for Local Homeowners
There is an artistic skill to building decks that some deck builders just don't have. Our commitment to quality work and affordable rates means that residents of the local community and the nearby areas can count on us for new and improved decks that don't disappoint.
In Fort Wayne, we offer a wide range of deck options for size, height, stain, and more! This helps us ensure that the decks we create and build are everything our clients could want and more.
• Wood Deck • Composite Deck • Lifetime Deck • Azek Deck • Trex Deck • Deck with Pergola
Get Your Free Estimate Today!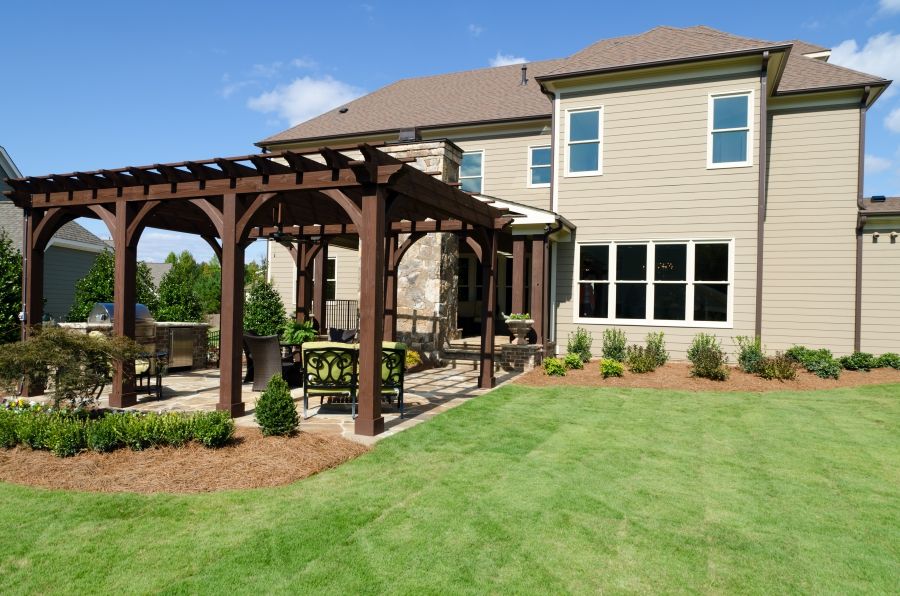 What Is a Pergola?
The pergola is a decorative archway that many homeowners feature in their landscaping or gardens. Over time, climbing and trailing plants are trained to grow over and cover the framework of the pergola and create an attractive and natural appearance. If you are looking for an affordable and easy way to enhance your backyard, Integrity Quality Construction can build a custom pergola for your Fort Wayne home.
Professional Pergola Builder — Fort Wayne IN - Auburn IN - New Haven IN
As a pergola builder, it is our job to ensure that each and every client receives a pergola that features a unique design and exceptional craftsmanship. We pride ourselves on our attention to detail, as well as our efficiency, so you can count on Fort Wayne, IN pergola builder Integrity Quality Construction to finish a superior job in a short amount of time.
Integrity Quality Construction builds decks and pergolas in Fort Wayne, Auburn, New Haven, Huntington, Kendallville, Angola, Bluffton, Marion, and Grabill, Indiana. To learn more about our work as a deck builder and pergola builder contact us today, and don't forget to ask about your free estimate!