AFFORDABLE PRICING & QUALITY WORK. CALL TODAY!
Flooring Company in Fort Wayne, IN
Invest in high-quality flooring that is both beautiful and easy to maintain when you take advantage of our tile flooring services. Our selection of tile gives you a wide array of color, style, and size options to choose from so you can find the best option for your home. Tile floors work well in any room of your home but are very popular in kitchens and bathrooms. This is because they can stand up to heat and moisture without warping, and they are naturally resistant to mold and mildew.
Because we are committed to satisfying our customers, we also offer a range of flooring products that include sophisticated hardwood flooring. Our flooring company can help you determine which of our floors best suit your needs and the aesthetics of your home. We even take it a step further by offering quality flooring installation that optimizes the beauty and durability of your new floors.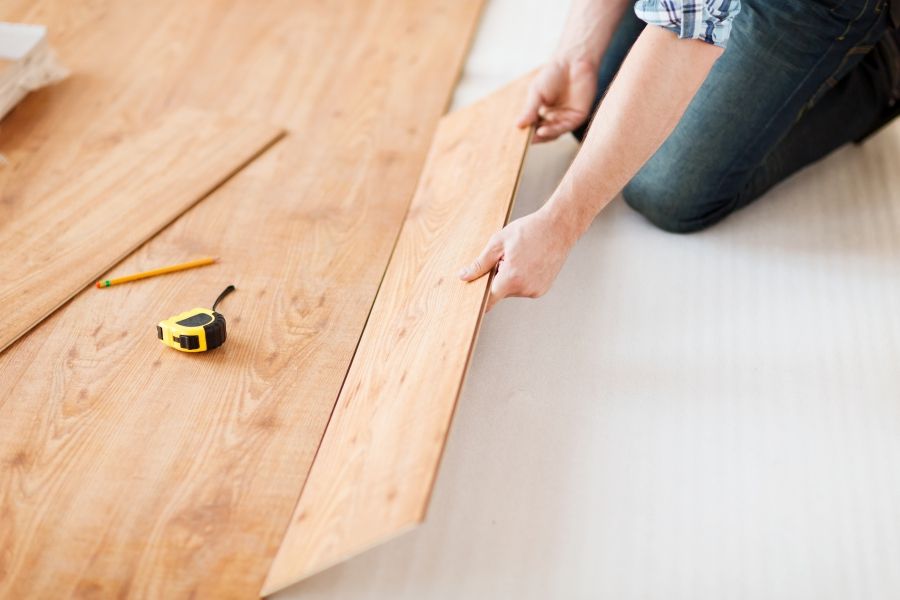 Hardwood Flooring for a Higher Home Value
Give your home a luxurious look and aesthetic value by upgrading to hardwood floors. Much like our tile flooring, our hardwood floors come in a wide variety of colors and textures, ensuring you'll find just what you are looking for. When installed and sealed properly by our flooring company, they are also very easy to keep clean.
One of the biggest benefits of hardwood flooring is its rich, warm appearance. This, combined with its natural durability, makes it a top choice for potential homebuyers. When you choose hardwood, you are making an investment that really pays off in the long run. This flooring choice boosts your home's value, which can either make your home more valuable to buyers or lead to lower mortgage payments if you refinance.
Our Flooring Company Works to Meet Your Needs
Whether you want hardwood or tile flooring, count on our flooring company to install it. As skilled contractors, we are focused on making each customer happy, so we go above and beyond to achieve higher customer satisfaction. We have years of experience in flooring installation, giving us the knowledge and skills to use the most effective techniques. Our professionals work with you and will travel to meet you.
During our initial consultation, we work with you to determine your budget and how we can match it with a flooring product that meets your expectations. Once we agree on all the details, our contractors work diligently to provide flooring installation that ensures a finished product that is attractive and expertly built.
Contact us today to improve the look and longevity of your floors. We provide hardwood and tile flooring to customers in Fort Wayne, Indiana.
Get Your Free Estimate Today!