AFFORDABLE PRICING & QUALITY WORK. CALL TODAY!
Commercial Remodeling in Fort Wayne, IN
Give your apartment complex or other commercial property the upgrade in value and style it needs with our full commercial remodeling in Fort Wayne, IN. Our skilled planners and remodeling contractors work with owners and property managers for remodeling of any size property, including offices and apartments. Schedule an appointment with our commercial remodeling contractors today for a free site walkthrough and project estimate!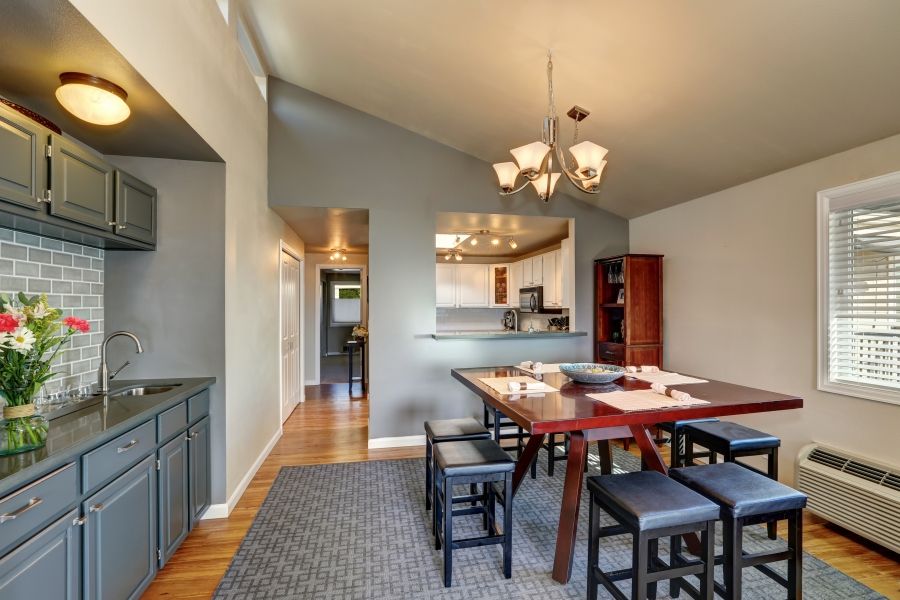 Commercial Remodeling Contractors for Property & Apartment Remodeling
Remodeling is one of the best ways to increase the value of your property while also reducing overall maintenance costs. Owners have been able to reduce their utility bills by taking advantage of advances in sustainable construction and appliances to improve energy efficiency. Replacing old single-pane windows with modern reflective glass can significantly increase insulation and cut heat transfer. Our commercial remodeling contractor can recommend modern appliances to reduce water usage and upgrade your property to high-efficiency lighting to keep your electric bill low.
Along with these savings in maintenance costs is the added value to the property. Property managers will see a marked increase in rental income from our cost-effective apartment and office space commercial remodeling. A remodeling contractor will work with you to prioritize the upgrades you need based on a rigorous cost-benefit analysis. We are the organized commercial remodeling team, and all of our projects proceed according to a detailed work plan from start-to-finish efficiency.
Full-Service Commercial Remodeling Contractor
A new roof is a property upgrade that can deliver fast results at an affordable price. Roofing technology is advancing at a rapid pace, providing energy savings and durability benefits for any property. Considering commercial roofing as part of a total remodel of your apartment complex is one of the best ways to integrate the value bump of the interior remodel with the curb appeal of the exterior redesign.
Our 20 years of experience in roofing and remodeling have made Integrity Quality Construction a trusted name in Fort Wayne. As an Amish owned and operated business, we apply our traditional work ethic and craftsmanship to every project. Business and property managers have come to rely on us over other commercial remodeling contractors for the largest projects in the area. Our commercial remodeling contractors are proud of our many great reviews and testimonials of our attention to detail and organizational skill.
Contact us today for personalized attention to your important remodeling project. Integrity Quality Construction proudly serves Fort Wayne, New Haven, Huntington, Kendallville, Angola, and the surrounding communities in Indiana.
Get Your Free Commercial Remodeling Estimate Today!