AFFORDABLE PRICING & QUALITY WORK. CALL TODAY!
Basement Remodeling in Fort Wayne, IN
When you're looking to expand the living space of your home, why not start with your unfinished basement? You might be surprised to find out just how much potential the lowest level of your home has. At Integrity Quality Construction, we understand what goes into finishing a basement, and are proud to be your local experts for basement remodeling in Fort Wayne, IN. Whether you're interested in turning your basement into a family room or a multi-purpose utility room, our experienced contractor knows how to maximize the square footage and make updates that fit your specifications and needs.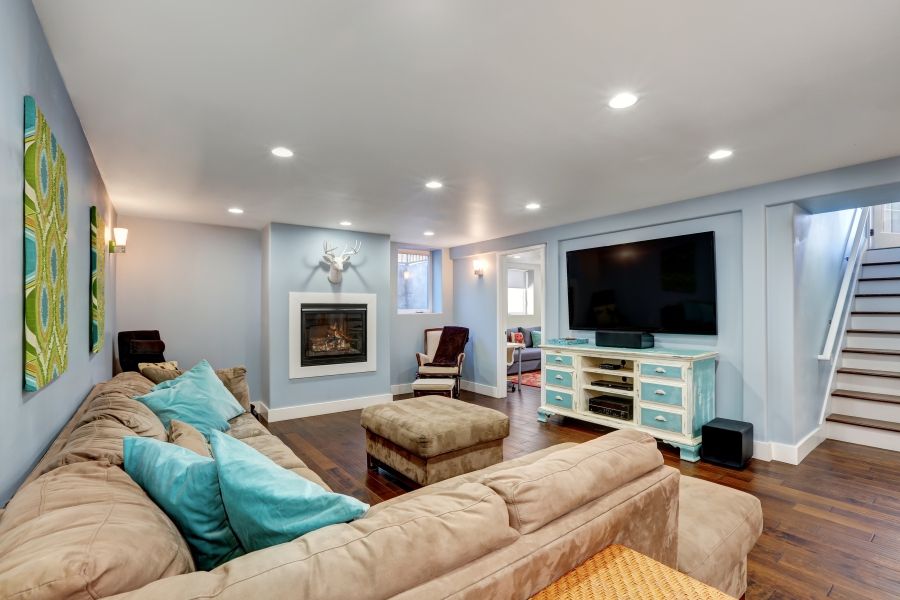 Functional Family Space
Some basements are damp and dingy dungeons, and if this sounds like yours, you are not getting the most value from it. By turning your basement into a functional space, you not only increase the value of your home, but you may also save on the construction cost of a traditional home expansion project. As a basement renovation contractor, we make use of everything your basement already has, and we improve on it. By the time we're finished, you'll have a whole new room (or several rooms) to enjoy in whichever way you see fit.
If you have a growing and busy family or just find that you would like to have more room in your home and increase its value as well, our team is ready to get the job done by giving you the finished basement you need. Reach out to our team for a free estimate.
Get Your Free Estimate Today!